You can easily pay for your order via bank transfer. When placing your order, please select the Bank Transfer option.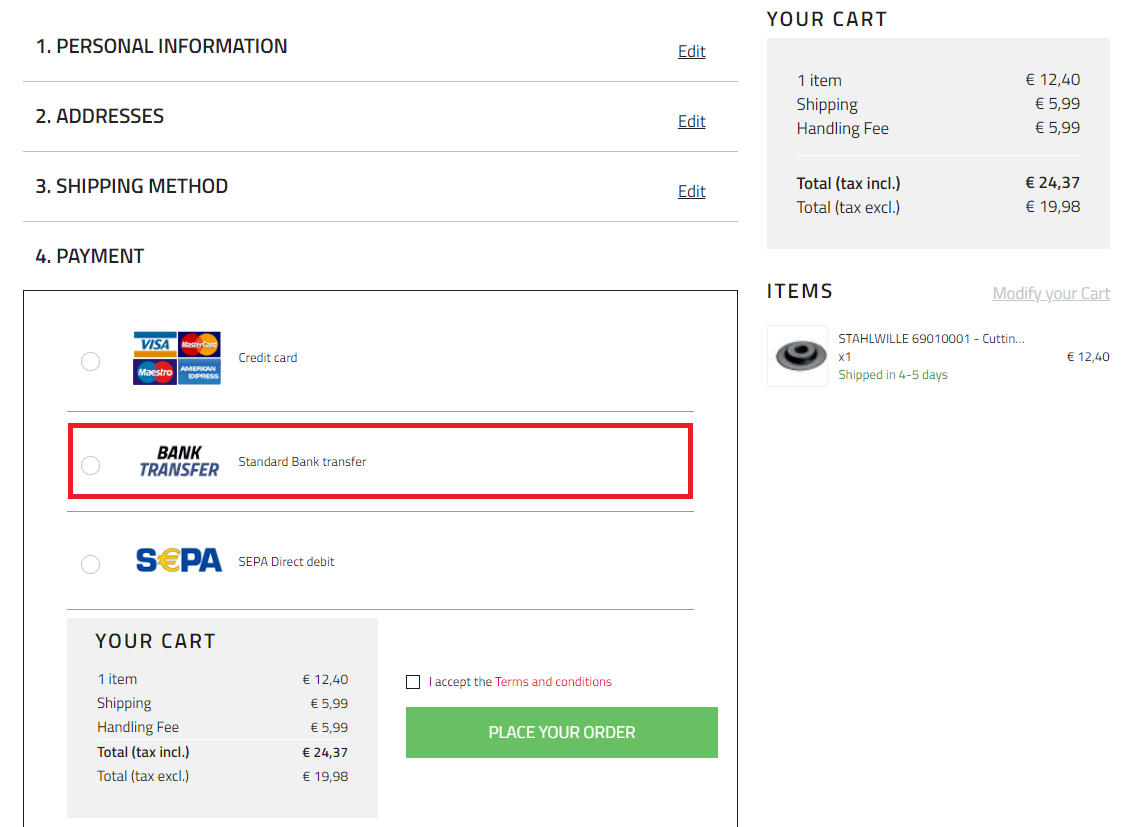 Once you have placed your order, we kindly ask you to make the bank transfer within 10 working days.
Our bank details for bank transfers:
Beneficiary: eSales s.r.l.
Bank: INTESA SANPAOLO SPA
IBAN: IT91P0306909569100000003864
BIC/SWIFT: BCITITMM
Account number: 1000/00003864
Please remember to specify your order number in the payment description. Once we will receive your payment, your order will be processed as per usual.
Please note that:
The stock availability of the ordered item(s) might change from the moment you place your order until the moment we receive your payment. This might delay the dispatch date of your order.
Payments in currencies other than Euro shall refer to the exchange rate of the day of order conversion, as indicated by the amount of the invoice, in Euro currency. Bank transfer fees are in charge of the customer and shall be paid entirely by them. Each misalignment of paid amount
will be notified to the customer and shall be paid by the customer before any shipment takes place.
Refunds after making a return/order cancellation
If you have used bank transfer as a payment method, please contact us at customerservice@mrworker.com and provide us with your bank account details: Beneficiary, IBAN number and SWIFT code. Please note that refunds via bank transfer normally clear within 5-7 working days.