It's easy to register - just go to the bottom of the Mister Worker page and enter your email address. Once you've confirmed, you will receive a confirmation email.

You can also sign up for the Mister Worker newsletter during the account creation. Just tick the option Subscribe to our newsletter.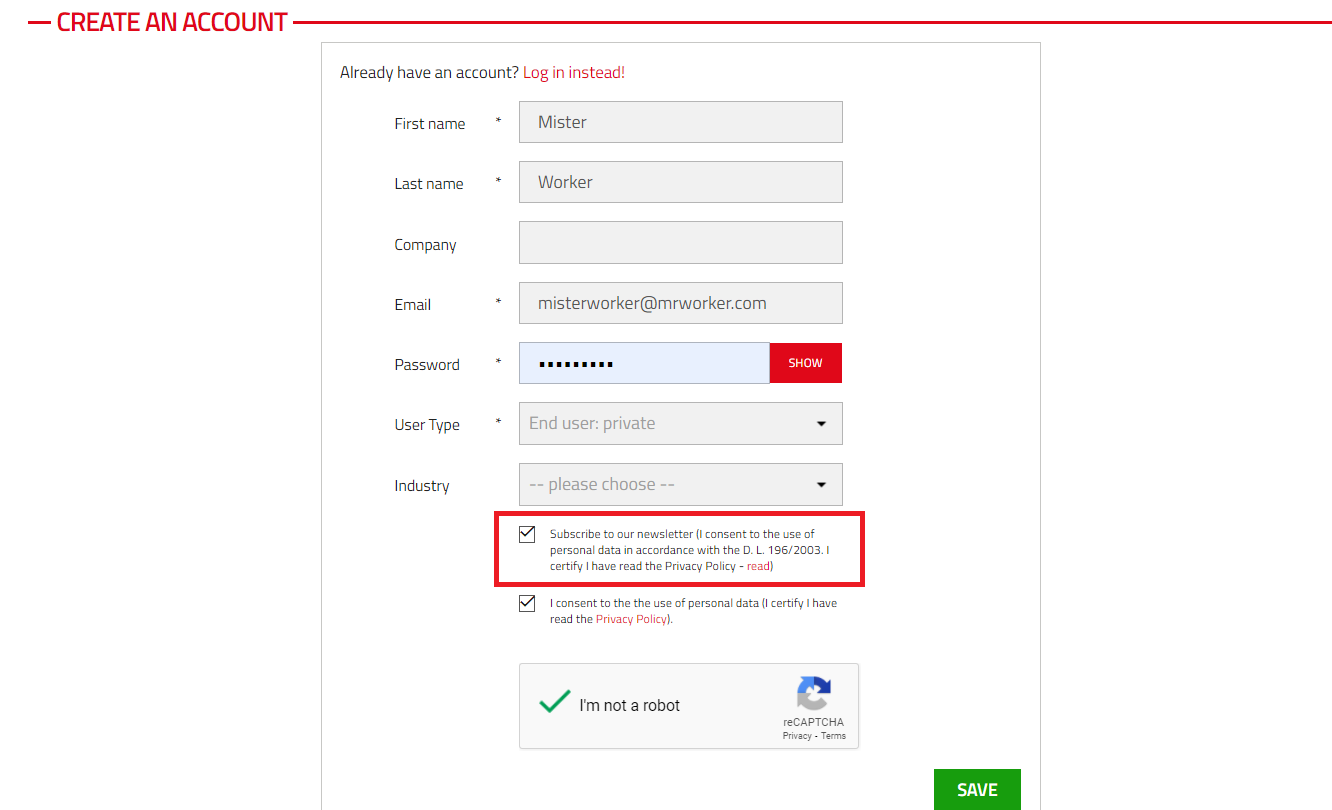 Subscription via either of these methods will keep you up to date with our news and promotions.